Are you interested in becoming a volunteer?
Complete the ONLINE Volunteer Application Form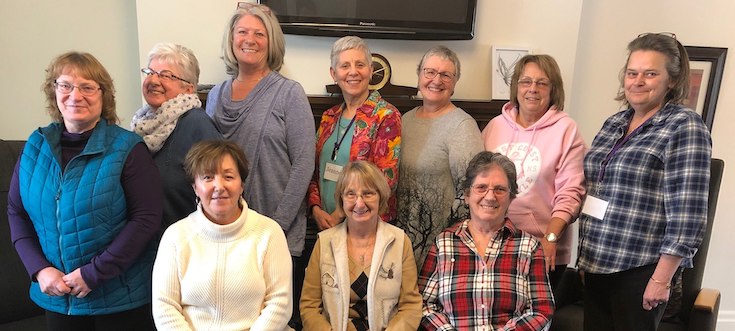 We have many volunteer opportunities at Beth Donovan Hospice:
Client visiting or support for Caregiver relief (In home visiting)
Grief, bereavement, and caregiver support
Day Hospice program client support and/or Kitchen Crew meal preparation
Day Hospice Program Driver
Fundraising Committee– volunteers are needed to solicit from businesses, assist with planning for various events such as A Taste for Hospice, Hike for Hospice, and A Carole for Hospice.
Administrative volunteering – volunteers are needed to help cover our front desk, book appointments, greet clients, help with equipment lending, data entry, and other office duties.
Special Event Days – join us for the day at any of our special events to help deliver an enjoyable, fun day for community members and to raise money for Hospice services.
Gardening Committee – help plan, create and maintain our gardens
Maintenance Committee – help maintain our lovely forever home.
We currently have a need for the following volunteers:
Kitchen Crew- Day Hospice Meal Preparation
Responsibilities Include:
Serving a small morning snack and lunch to to 18-24 clients

Working with the Day Hospice coordinator and kitchen team to develop meal plans and maintain kitchen schedules
Requirements:
Kitchen experience and/or food handlers certification/ willingness to get food handlers certificate

Weekly commitment on Thursdays from 8:45-2:00pm

Experience with dietary restrictions, allergies and special-diet preparation an asset
Volunteer Drivers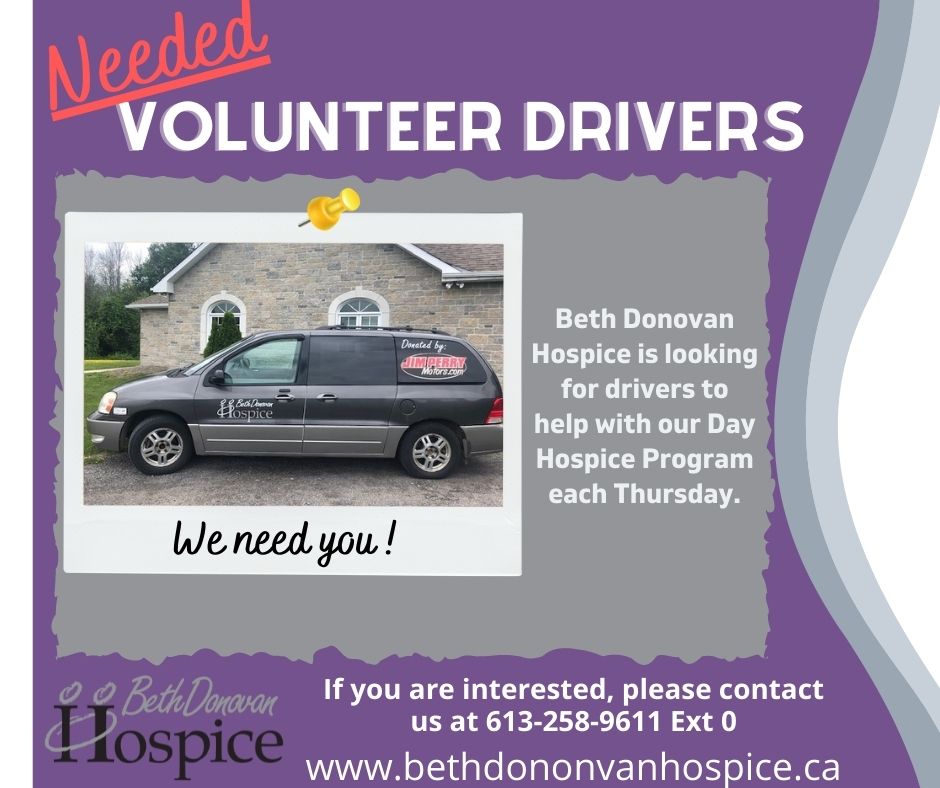 In Home Visiting Volunteers provide respite for caregivers and companionship for our clients. While home visiting may not be for you there are many other ways to help. We are always looking for new and creative ideas for volunteering if you have a special skill or idea please let us know, we are always open to new suggestions. Please contact the This email address is being protected from spambots. You need JavaScript enabled to view it. if you think you might be interested in any of these volunteer opportunities .
Some volunteers are required to take our 30-hour training provided by HPCO to become familiar with our mission, vision and philosophy of hospice and the full range of client care activities. All volunteers will receive ongoing support, education and training and are evaluated as part of the training program. We have a need for In Home Visiting volunteers in our area.

Benefits of Volunteering
Volunteering in hospice is very rewarding. You get to meet and interact with many different people and form relationships based on respect, caring and understanding.
Hospice volunteers help:
Make a difference in people's lives.
Develop a wide range of skills and experience.
Help bring changes to their communities.
Make a difference in the lives of our clients and their loved ones.
Create a wide network of friendships and acquaintances.
FORMS